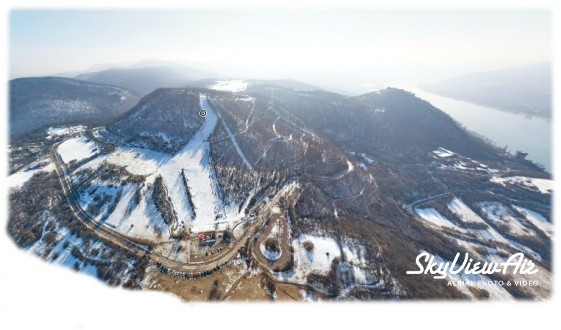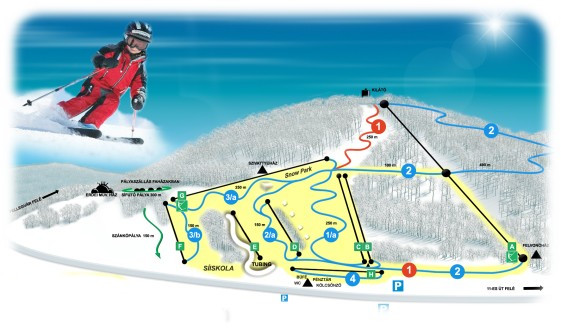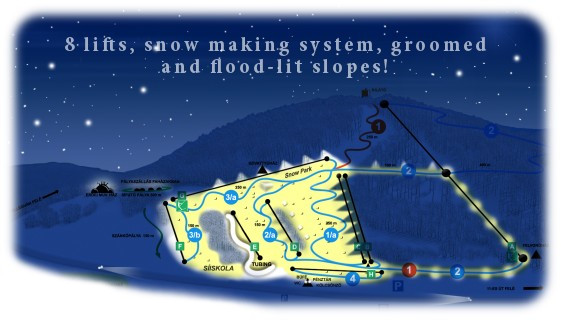 Updating: 2022-02-07 09:19
Because of the bad weather We are temporarily closed!

The reopening depends on the new cold weather period.

Updating: 2022-08-22 19:27
Opening time today (6th February 2022): 9:00 am - 9:00 pm
Open slopes: 1/a, 2/a, baby
Open lifts (4/9): B, C, D, H
We ask You, wear a mask on the community spaces and keep 1,5 metres distance from the others!
Piste conditions: good
Snow report 6th February 2022 (Sunday):
Snow depth:
1/a: 15-40 cm
2/a: 15-30 cm
baby: 10-20 cm
Last snowfall: 22. 2. 2022
Last snowmaking: 25. 1. 2022
The buffet, the skilender and the ski- and snowboardschool are opened.
The shorter road upwards can be slippery, please use winter tyre!
Team Nagyvillám Skiresort