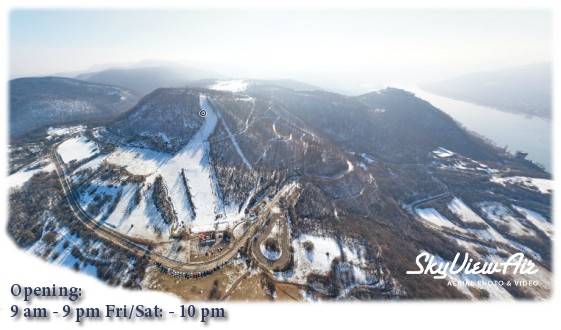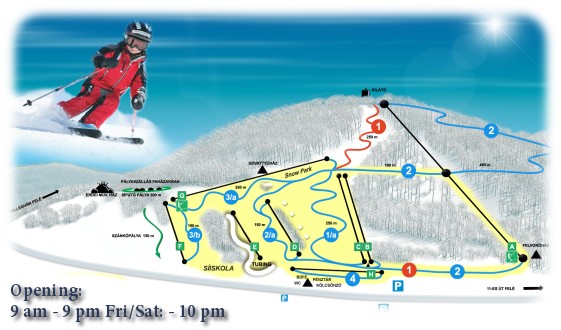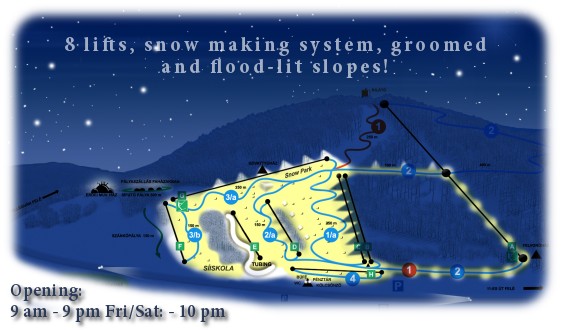 Updating: 2018-03-07 08:22

Opening time 9 a.m. - 9 p.m. with 1/A, 2/A, Babyslopes, tubbing, from 5 p.m. with 3/A and sledding slope!
Weekdays discount & 3+1 Aktion!
Updating: 2018-03-07 09:22
Opening time today (7th March 2018): 9:00 am - 9:00 pm
Open slopes (7/9): 1/a, 2/a, 3/a (from 5 p.m.), 3/b, Babyslope, tubbing, cross-country ski trail + sledding slope (free of charge)
Open lifts (8/9): B, C, D, E, F (only for the ski school), G, H, I (only for the ski school)
Piste conditions: very good!
Snow report 7th March 2018 (Tuesday):
Snow depth:
1/a: 25-65 cm
2/a: 20-35 cm
3/a: 35-45 cm
3/b: 10-20 cm
Baby: 25-45 cm
Cross-country ski trail: natural snow
Sledding slope: natural snow
Last snowfall: 2. 6. 2018
Last snowmaking: 28. 2. 2018
The buffet, the skilender and the ski- and snowboardschool will be opened.
The roads upwards can be slippery, please use winter tyre!
Team Nagyvillám Skiresort